Article 370: What will change in Kashmir now with a decision of Modi government?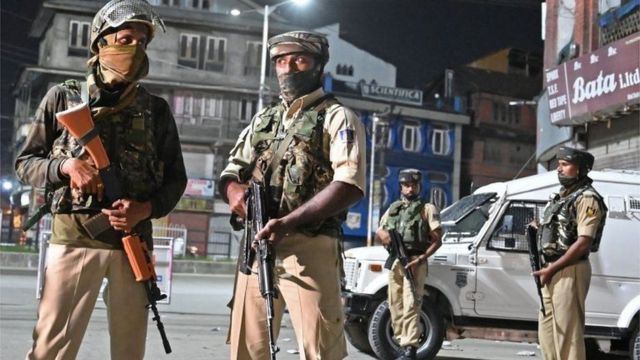 Earlier, President Ramnath Kovinde used his prerogative to repeal Article 370 of 1954, granting special status to Jammu and Kashmir.
Along with this, Jammu and Kashmir has been given the status of a Union Territory with a Legislative Assembly and Ladakh has been given the status of a Union Territory without a Legislative Assembly like the Andaman and Nicobar Islands.
For Kashmiris, the issue of Article 370 is an emotional one, so eight thousand troops have been sent to Jammu and Kashmir in view of the possible state of law and order.
The troops will be sent by air from Uttar Pradesh, Odisha, Assam and other states to Jammu and Kashmir.
Then find out how the repeal of Article 370 will affect Kashmiris and Indians living elsewhere.
With the repeal of Article 370, citizens living in other states will now be able to buy land in Jammu and Kashmir.
Earlier, as the state was accorded special status, Indians living elsewhere could not buy land there.
Simply put, if you want to buy a hotel in Gulmarg, you can buy one and if you buy a house to stay there, you can register in the voter list there.
Citizens who were not previously born in Kashmir did not have the right to buy land or real estate in Kashmir.
Even if a Kashmiri girl marries a young man from another state, her right to own property in Kashmir is being taken away.
Apart from this, the Urban Land (Ceiling and Control) Act, 1976 will also be applicable, controlling the maximum amount of land a person can own.
What will happen to Hindus?
Ctizens of the minority community in Jammu and Kashmir will be able to get 16 per cent reservation.
As Hindus, Buddhists, Sikhs and Jains are in the minority in the state, they will get jobs.
Now all the judgments of the Supreme Court will also apply to Jammu and Kashmir.
Insulting the national flag and national symbols of India will now be considered a crime in the state. Earlier, incidents of burning the Indian national flag were frequent.
Apart from this, there was also a separate flag of Jammu and Kashmir, which was hoisted parallel to the Indian tricolor on all government buildings in the state.
CLICK HEAR WATHCH VIDEO
According to the provisions of Section 370, the Center had to seek the approval of the State to enforce laws in the State other than matters relating to defense, foreign policy and communications.
Due to this special status, Article 356 of the Constitution does not apply to the state of Jammu and Kashmir. Because of this the President of India does not have the right to repeal the Constitution of the State.
Due to Article 370, Jammu and Kashmir had a separate flag. At the same time, the term of the Jammu and Kashmir Legislative Assembly was 6 years.
The President of India cannot impose an economic emergency in Jammu and Kashmir because of Article 370.